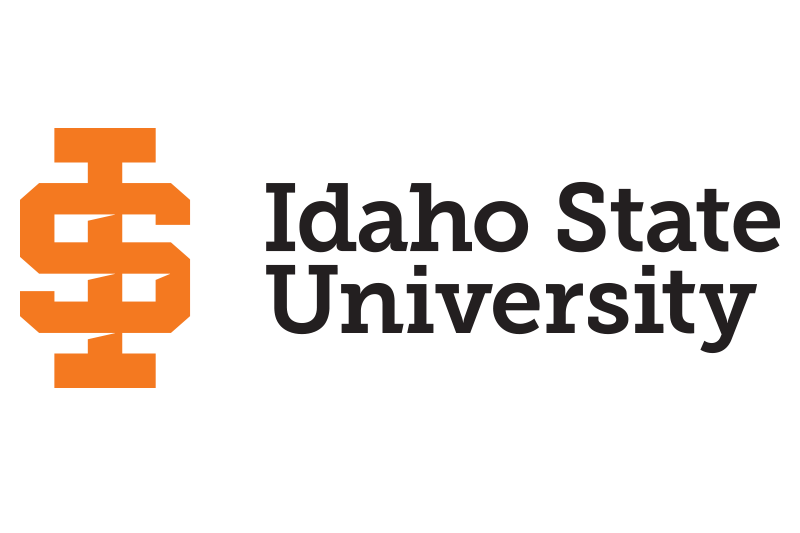 Job Description
Social Work Field Liaison and Lecturer, Sociology, Social Work, and Criminology (TBD)
Meridian/Boise
Company Description
Idaho State University, established in 1901, is a Carnegie-classified doctoral research and teaching institution, with a culture built on trust, compassion, stability, and hope. ISU serves over 12,000 students in Pocatello, Meridian, Twin Falls, and Idaho Falls. Students and faculty at ISU are leading the way in cutting-edge research and innovative solutions. We are proud to offer exceptional academics nestled in the grand, natural beauty of the West. We invite you to apply to be a part of our University community!
Job Description
Idaho State University (ISU) is pleased to announce a search for a Social Work Field Liaison and Lecturer in the Department of Sociology, Social Work, and Criminology. Based out of our Meridian campus, the position will start in January 2023.
ISU's Social Work programs, including our Bachelor of Arts in Social Work (BASW) and our Master of Social Work (MSW) programs, are excited to offer new online learning options for students who cannot physically attend classes at our main Pocatello campus. As part of this expansion, we are recruiting a motivated and energetic individual to assist our Field Director in creating, supervising, and supporting practicum opportunities throughout the state of Idaho and especially in the greater Boise area. This individual will also teach across the curricula for both the BASW and MSW programs, potentially including some interdisciplinary courses taught in conjunction with Sociology and Criminology.
The position will be structured as a 9-month, full-time faculty position during the regular academic year (Fall and Spring semesters) along with some part-time duties during Summer semesters. The instructional workload during Fall and Spring semesters will include the equivalent of 12 credit hours each semester, divided between teaching and field duties according to program and department needs. During Summer semesters, the part-time workload will be focused on field duties, although options for teaching may be available.
In addition to teaching and field duties, the position includes some expectations of scholarly activity such as presenting at professional meetings, collaborating with other department faculty on research endeavors, and participating on student thesis or dissertation committees according to professional expertise.
Service is also expected, primarily at the department and community levels but also potentially including responsibilities at the college and university levels. As the Meridian-based representative of our Social Work programs, this position will involve interfacing with social work agencies in the greater Boise area and being actively involved in student recruitment efforts as well as managing articulation agreements with local and regional colleges and universities, and potentially also participating in some fundraising activities.
The ideal candidate for this position will be an enthusiastic and engaged social worker with strong ties to the social work community in the greater Boise area. This candidate will be an engaged teacher and will have the ability to incorporate real-world social work practice into their teaching in order to prepare students for success and service in future social work jobs and professional opportunities.
The four programs in our department — Sociology, Criminology, Social Work, and Gender and Sexuality Studies — are all interconnected and support a dynamic community of collaborative teaching, scholarly activity, and service. Faculty in the department use a wide variety of methods and approaches in order to contribute to many areas of learning, including the community and environment, child welfare, mental health, sexual diversity, and forensic social work and criminology.
The department is housed within the College of Arts and Letters. As a college, we pride ourselves on being a community of scholars who make meaningful, professional contributions to our disciplines, departments, university, and community. This includes being passionate about providing outstanding learning opportunities for our students, many of whom are first-generation college students from Idaho. We also pride ourselves on our commitment to working collegially with other members of the department to achieve university goals to meet our collective mission. Our goal in the College of Arts and Letters is to work together in putting students first, and we expect all our faculty to embrace this core value.
Key responsibilities include:
80% instructional activity, including teaching and field duties
10% scholarly activity
10% service
Minimum Qualifications
MSW from a CSWE accredited program
At least two years post-MSW social work practice experience
Instructional experience such as teaching college-level courses or facilitating workshops, seminars, or trainings
Supervisory experience of social work students
Ability to obtain licensure in Idaho

Preferred Qualifications
Five or more years of post-MSW social work practice experience
Substantial instructional experience such as teaching college-level courses or facilitating workshops, seminars, or trainings
Substantial supervisory experience of social work students
Leadership, management, or administrative experience
Experience working in the social work community in the greater Boise area
Additional Information
Interested applicants should submit a resume or curriculum vitae, a cover letter that addresses the minimum and preferred qualifications, and the names and contact information for three professional references.
This position will remain open until it is filled; however, priority consideration will be given to applications received prior to October 9, 2022. Salary will be commensurate with education and experience. Benefits include comprehensive health, dental, and vision; life insurance; disability plan; employee assistance program (EAP); excellent retirement options and company contribution; and generous paid time off/sick leave accrual. All offers of employment are conditional pending the successful completion of a background investigation, provided by HireRight.
Posting Number: req1740
Type: Working 9 months per year
Position: Faculty Non-Tenure Track
Division: Sociology, Social Work and Criminal Justice
To apply, visit https://isu.csod.com/ux/ats/careersite/5/home/requisition/1740?c=isu
Copyright ©2022 Jobelephant.com Inc. All rights reserved.

Posted by the FREE value-added recruitment advertising agency
jeid-9956ca1b94d8b7499c8ffc855dc9df42
Preferred Years Of Experience:
2
Year(s)